Do you know that your message will change lives but you don't know how to reach a bigger audience?
Are you passionate about helping people find a better place in life and ready to take a giant leap forward?
Are you using all the resources at your disposal to expand your reach or are you overwhelmed and don't know what to do first?
If you are:
Are positively focused, inspirational and supportive
Ready to take your message to a new and growing audience
Understand the power of Social Media
Then Simple Steps Real Change Magazine may be the best outlet to share your work.
Learn more here:
Submissions Guidelines [ddownload id="9118″]
Publication Agreement

  [ddownload id="9120″]
If you have questions not covered in the documents above contact  me – Cheryl_Maloney@me.com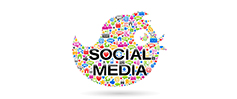 There is no cost to contribute to Simple Steps Real Change Magazine.  However we do require a commitment to share your articles on Facebook, Twitter, Google+, LinkedIn and any other platform you may participate in.  We offer a limited number of Social Media Programs for approved advertisers.  Approval is at the discretion of the management team.
For more information on our Social Media Programs contact Kathy@KathyStover.com